9pm Design Pty Ltd provides residential design and construction documentation services for new custom homes and unit developments and extensions in and around Victoria, Australia. With over a decade of experience in the industry, it is registered with the Victorian Building Authority and recognized by a great many property owners.
Accelerate the Wheels of Work for Start-Ups
"My decision to set up my own design firm came from my observation of the various companies which I had worked in." As Mr. Jon Ong, the founder and director of 9pm Design recalled, at his previous companies, the wheels of work were turning too slowly to meet their clients' needs.
Therefore, this veteran designer struck out on his own in 2014, aspiring to produce more output with less input. Believing that efficiency is the key driver of the business, he started to research better tools of the trade. That's when he called to mind ZWCAD, a solution that he came across before departing the former company. In retrospect, it was a better and more efficient option in terms of relearning costs, smoothness of operation, and drawing functions. So, switching to ZWCAD would mean a decided advantage for his new business.
Also, at that time, the licensing model of the CAD program they used was changing from perpetual to a subscription, which was just too much for a start-up. He remarked, "ZWCAD was between half and a quarter of the cost of that program. The availability of a perpetual license and the fixed upgrade fee regardless of the previous version makes it an excellent choice."
An Efficiency Booster for the Whole Design-Construction Process
Having decided to switch to ZWCAD, Mr. Ong started trying it out in real projects. He would first arrange a meeting with the client and talk their needs and expectations through. With that information, he would then work on the first draft in ZWCAD whose wonderfully intuitive interface and workflow, as well as the functions tailored for architectural design allow him to quickly create a layout of the house. "I believe that a good floor plan layout is crucial to a functional home. Thanks to the features of ZWCAD, I can produce presentation-quality drawings very efficiently," appreciated Jon.
Figure 1. The ground floor plan of a house in Sunlight Crescent, Brighton East by 9pm Design
Next, the design would be further refined with commands such as STRETCH and COPY based on the feedback from the client. At this point, Mr. Ong was even happier with ZWCAD because, with its seamless DWG compatibility, he could revise the suggestions accurately no matter what CAD program the client's consultants adopts. He added, "This was important to me since I just began my business from scratch. The faster I can respond to my clients flawlessly, the quicker I can gain a foothold in the industry."
Once the design has been finalized, he would move on to produce the construction drawings based on those accurate sketches. Using the tools like BLOCK and ARRAY in ZWCAD, this process was remarkably expedited. "We can reduce 1/3 of the time required to produce a floor plan and 1/2 the time to make changes. In summary, ZWCAD allows us to produce a high-quality sketch right from the beginning, make accurate changes quickly, and produce construction drawings effortlessly," concluded Mr. Ong.
Figure 2. The elevations of the house produced by 9pm Design
When it comes to customer service, Jon speaks highly of the technical support provided by ZWSOFT, "We had several questions whilst evaluating ZWCAD and was able to have them answered promptly and clearly. They are reachable and the communication is easy."
Cutting an Efficient Figure in the Australian AEC Scene
Since less time is spent before the screen drawing, Mr. Ong can allocate more time for customer service. Furthermore, all the advantages of ZWCAD make it possible for him to provide services at a price lower than that of his competitors, offer a faster turnaround time, and eventually, gain more market shares. Even more pleasurable to Mr. Ong is that there are continuous and substantial product improvements in every new version of ZWCAD.
So far, 9pm Design has completed over 80 design projects using ZWCAD. The majority of the dwellings are either completed or under construction.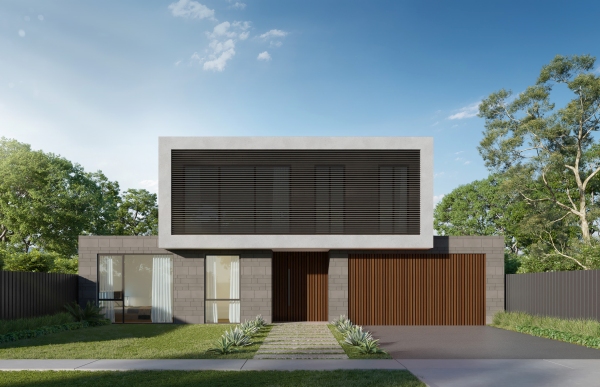 Figure 3. The final rendered image of the house by 9pm Design
When asked about the future path of the company, Mr. Ong answered, "I will seek to take on a staff member next year. ZWCAD would be instrumental in enabling a smooth transition for the new employee as he/she should find the menu, commands, customization, and workflow very familiar."
(All image courtesy of 9pm Design)