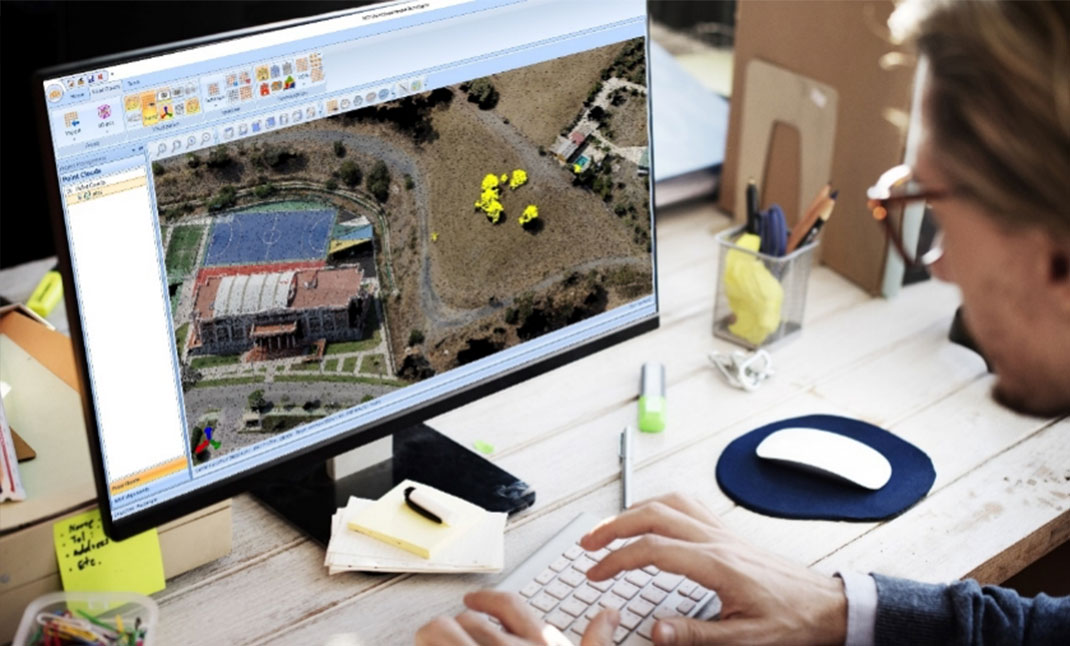 1. Point Clouds
It is possible to manage millions of points imported from files in common scanner and LiDAR formats.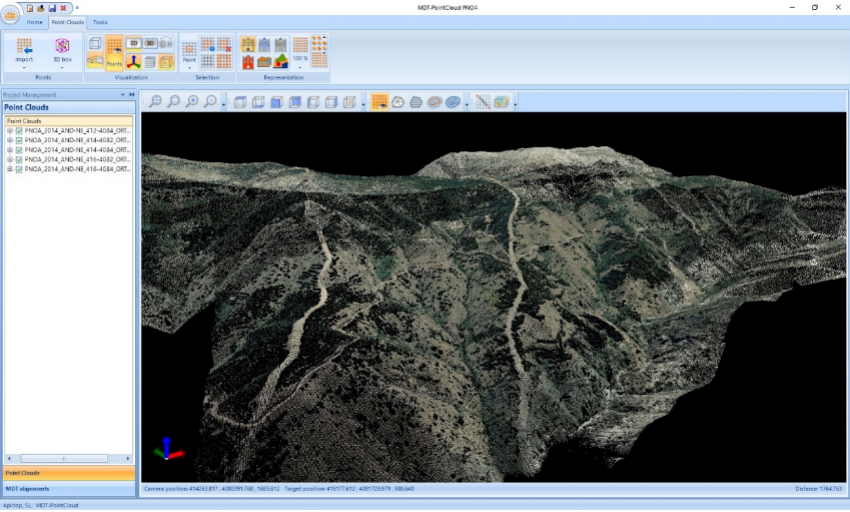 2. Point Visualization
Points can be viewed in natural color, intensity, category, elevation… both in orthographic and perspective modes.
3. Profiles
The quick profile option allows to get an immediate view based on a reference plane.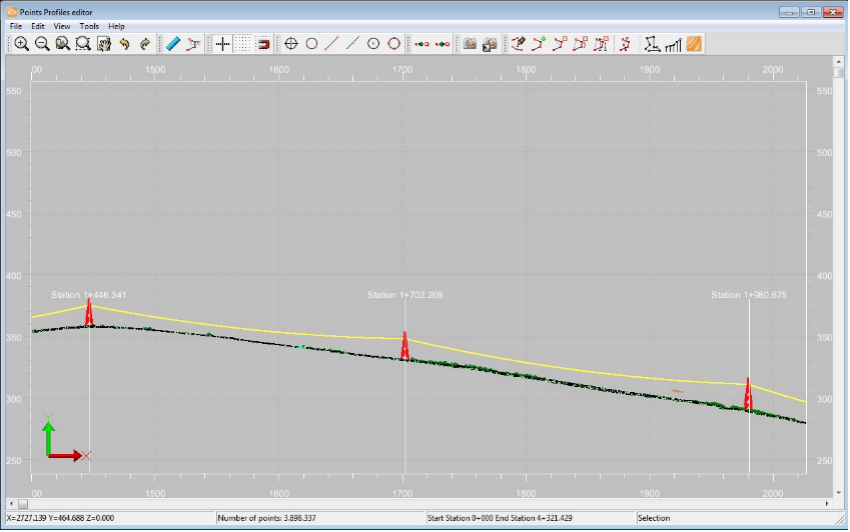 4. Digital Terrain Model
MDT Point Cloud can generate a TIN or a mesh and contour lines from selected points.